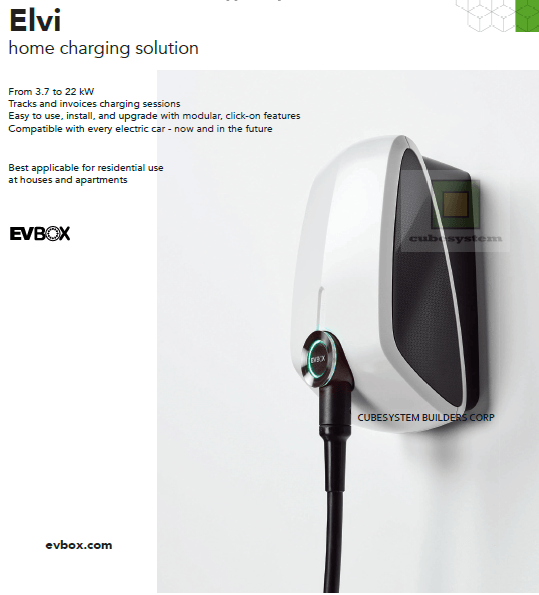 EV AC Chargers
As concerns for climate change and global warming gets more serious by the day, we at CUBESYSTEM have decided to push our boundaries and do our part to help the Philippines in its transition to electric mobility.
Our partnership with trusted global brands has helped us to bring in different lines of products for electric vehicle infrastructure.
Enter EVBOX, our most advanced AC chargers with a compatibility to charge 1 hour of charging to accommodate up to 120 km of range. This is the safest, quickest option for charging electric vehicles at home, your office, or even in commercial developments.
With a maximum charging power of 22 kW, WiFi and 36 connecting capabilities, this smart system is definitely the best AC charger available in the Philippines.

More Info